Tool Trolleys Buyers' Guide: Which Do You Need
Whether you're working indoors, outdoors, doing DIY, or working on a car, discover the best tool cabinet for your task with this simple guide.
A tool trolley is more than just a place you can store your tools. It's an important part of your arsenal no matter what level of proficiency. In other words, a decent tool cabinet is an absolute must.
WHY DO YOU NEED A TOOL TROLLEY
As a useful piece of equipment for anyone who regularly works with tools, whether in a professional setting or for personal projects. a tool trolley is a convenient and practical tool storage solution that can help you work more efficiently and effectively. Here are some reasons why you might need a tool trolley:
Organization: A tool trolley can help you keep your tools organized and easily accessible. Rather than having tools scattered around your workspace or in multiple toolboxes, you can keep them all in one place and easily move them around as needed.
Efficiency: With a tool trolley, you can save time by not having to search for tools or make multiple trips back and forth to your tool storage area. This can increase your efficiency and productivity.
Portability: Many tool trolleys are on wheels, making them easy to move around your workspace or transport to different job sites.
Security: A tool trolley can also help keep your tools secure, as you can lock them when not in use.
WHAT TO CONSIDER BEFORE BUYING YOUR TOOL CHEST
If you are looking to buy a tool chest, there are several factors that you should consider before making your purchase. Here are some of the most important considerations:
Size and Capacity: The size and capacity of the tool chest should match the size of your tool collection. You don't want to buy a chest that's too small or too large. You should also consider the size of your workspace and make sure the tool chest fits comfortably in your workspace.
Material and Build Quality: Tool chests are typically made from metal, plastic, or wood. Metal tool chests are generally more durable and secure, but they can also be heavier and more expensive. Plastic tool chests are lightweight and affordable, but they may not be as durable. Wood tool chests are attractive and often have a classic look, but they are typically not as durable as metal or plastic.
Locking Mechanism: If you have expensive or valuable tools, you may want to consider a tool chest with a locking mechanism to prevent theft or unauthorized access.
Mobility: If you need to move your tools around frequently, you may want to consider a tool chest with wheels for easy mobility.
Organization and Storage Options: Look for a tool chest that has ample storage space and organization options such as drawers, shelves, and compartments.
By considering these factors, you can choose a tool chest that is the right size, durable, secure, mobile, and has the right storage and organization options for your needs.
DIFFERENCES BETWEEN GATmatic's TOOL CABINETS
Here at GATmatic, we have an impressive range of tool trolleys, or tool cabinets to cover all purposes.
Empty Tool Trolleys without Hand Tools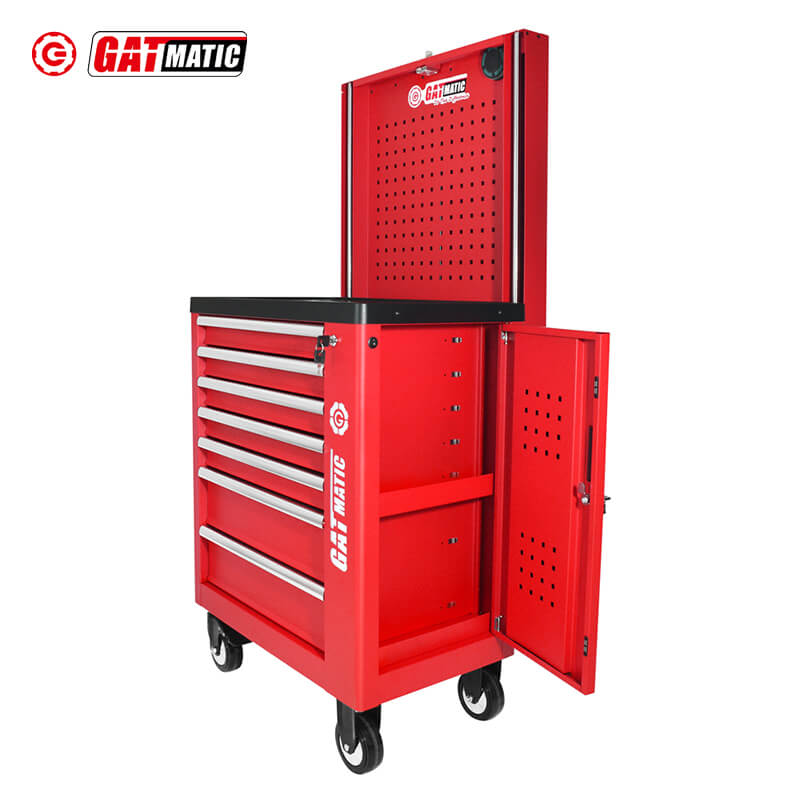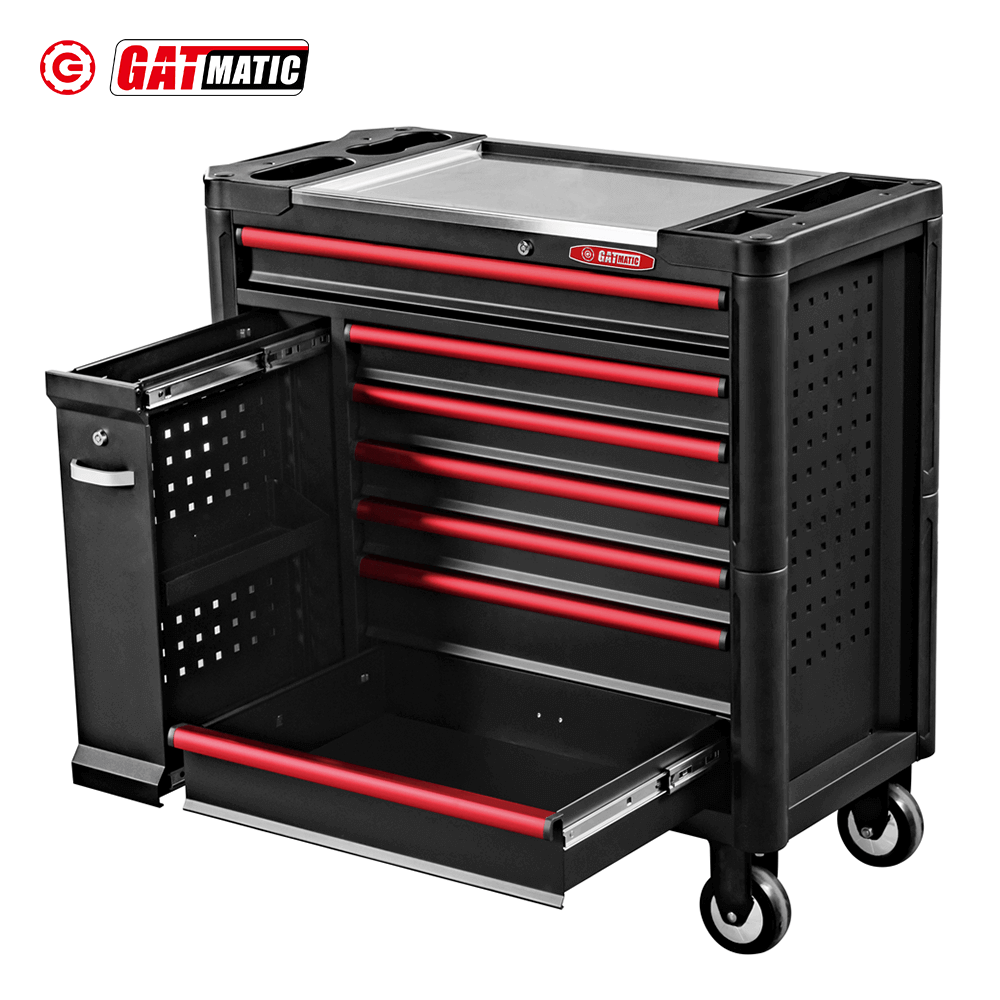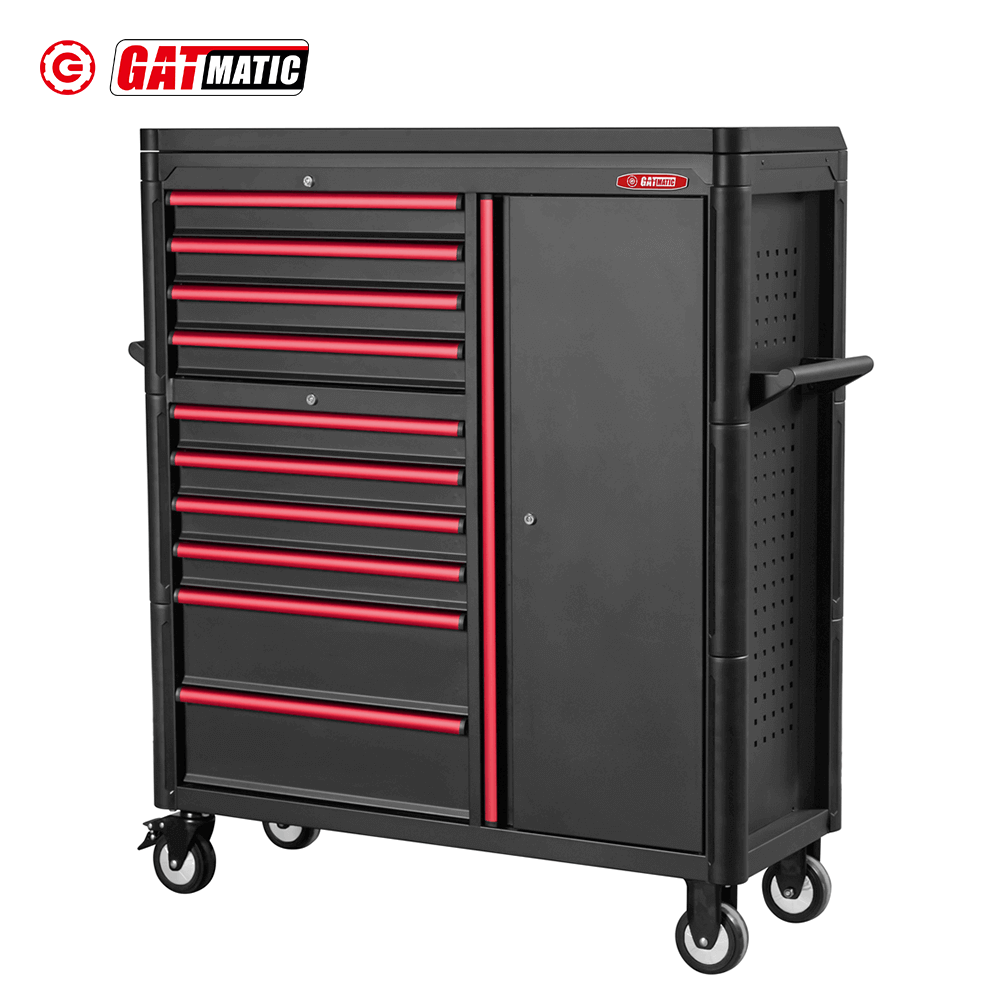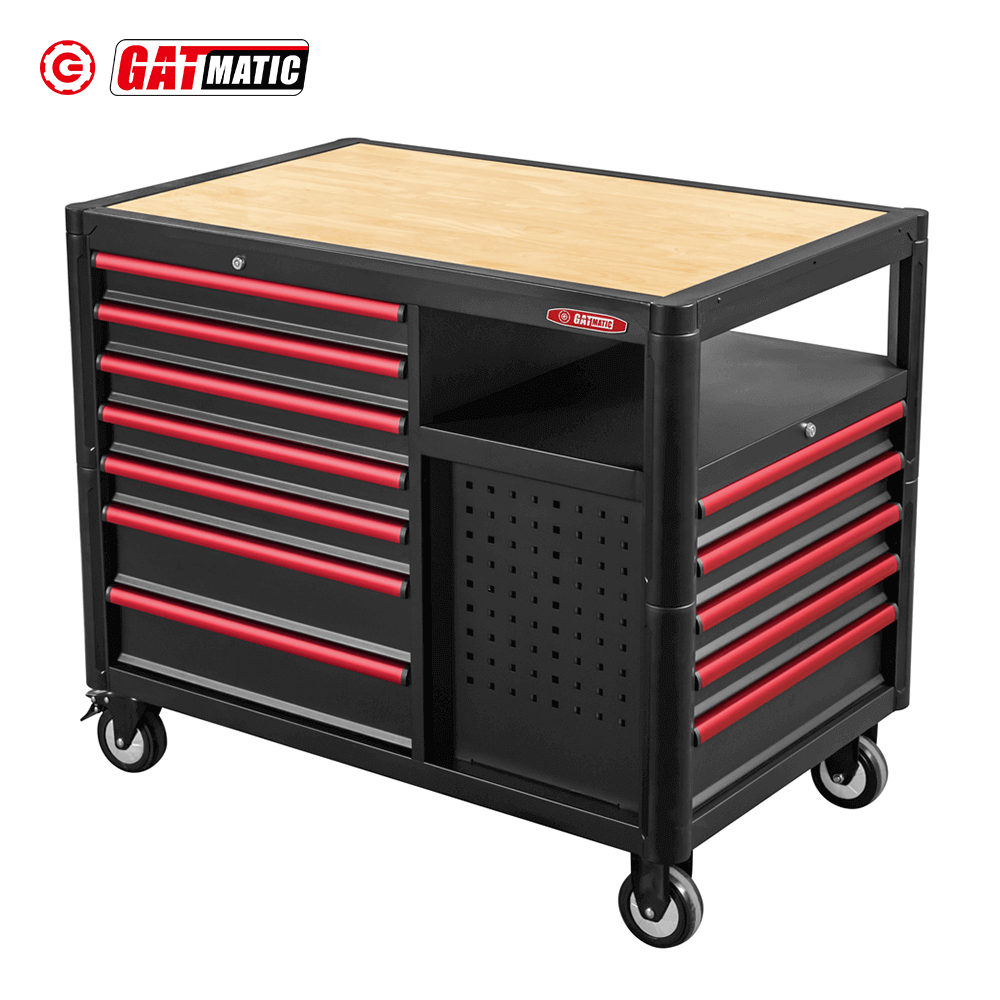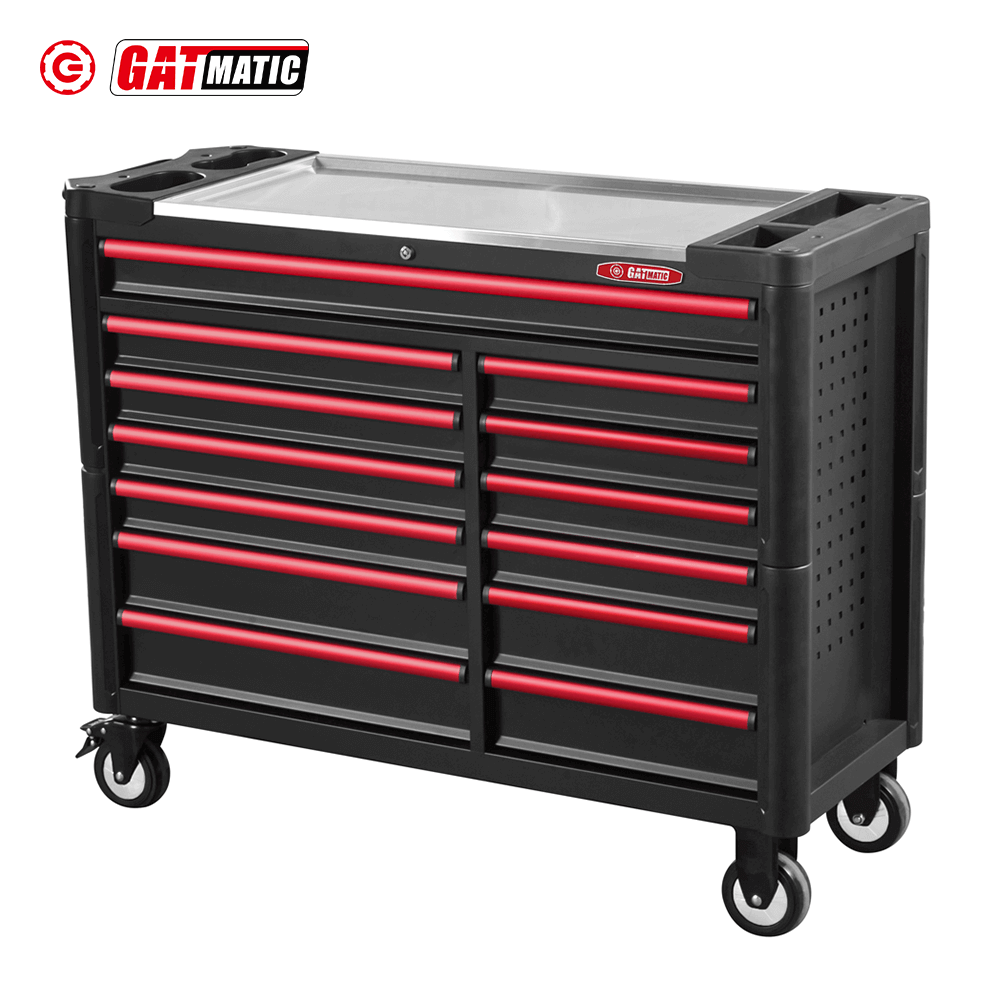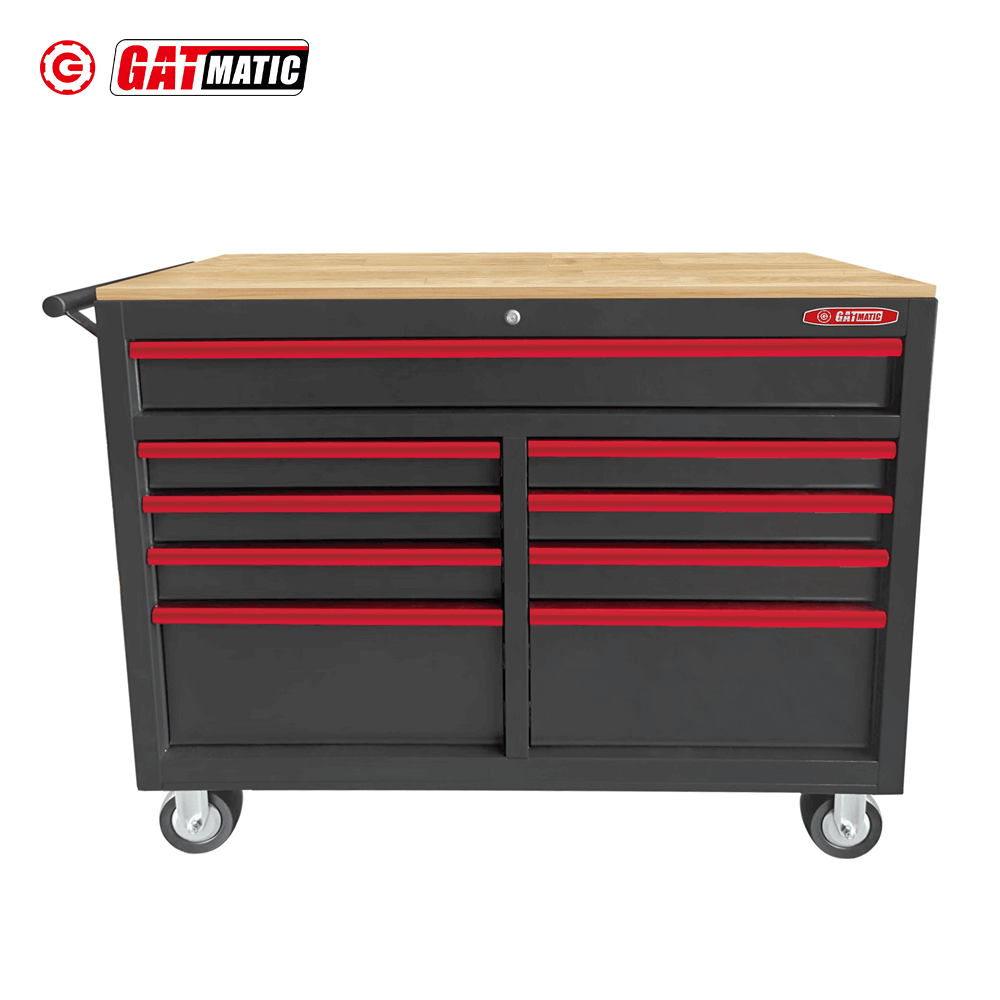 Tool Cabinets with Hand Tools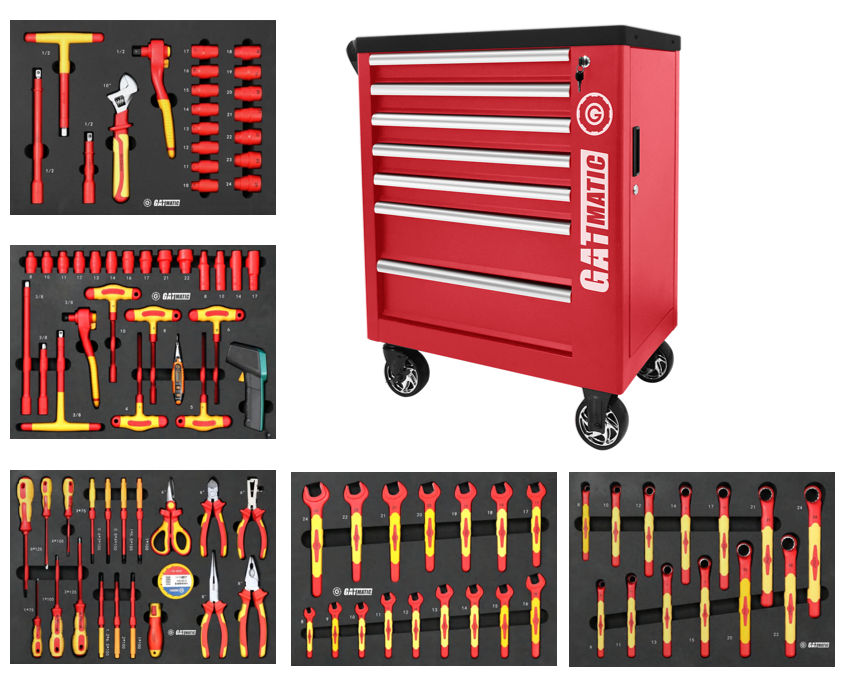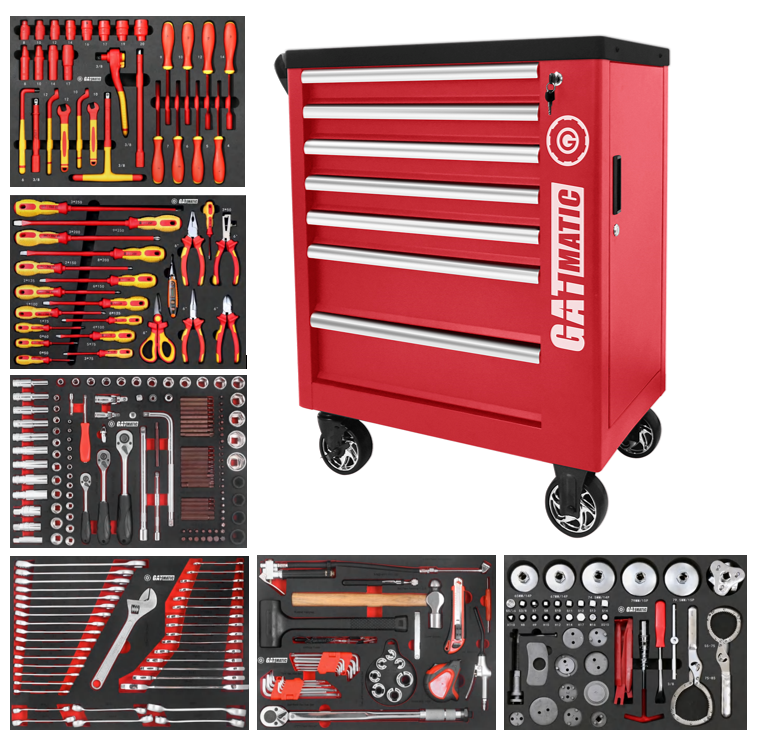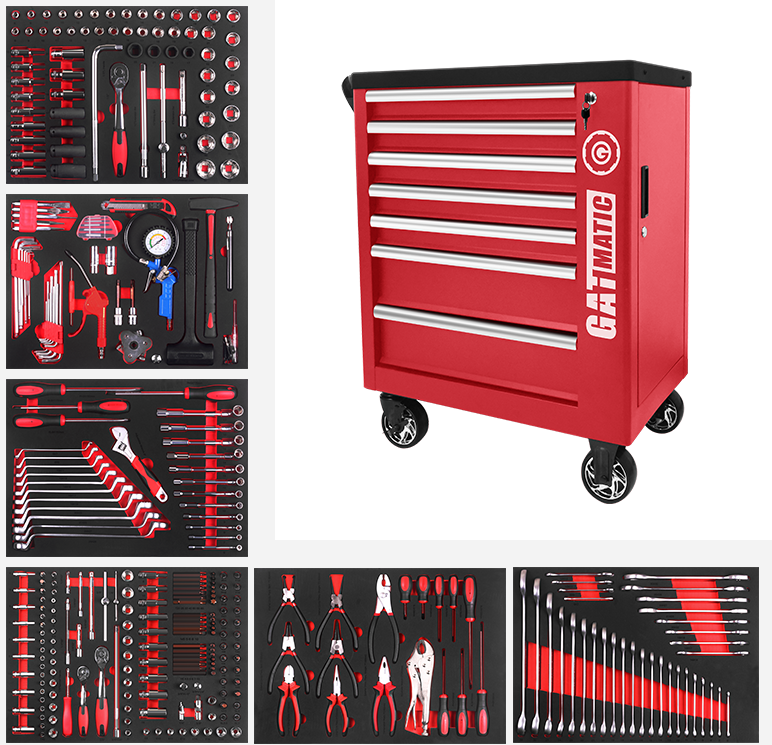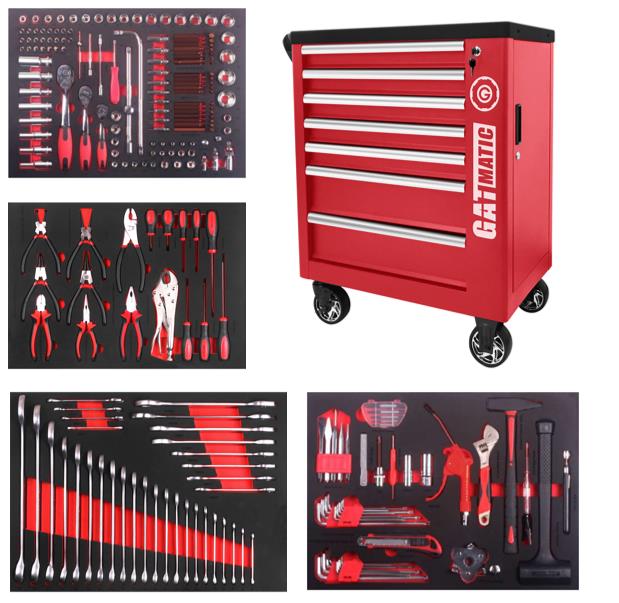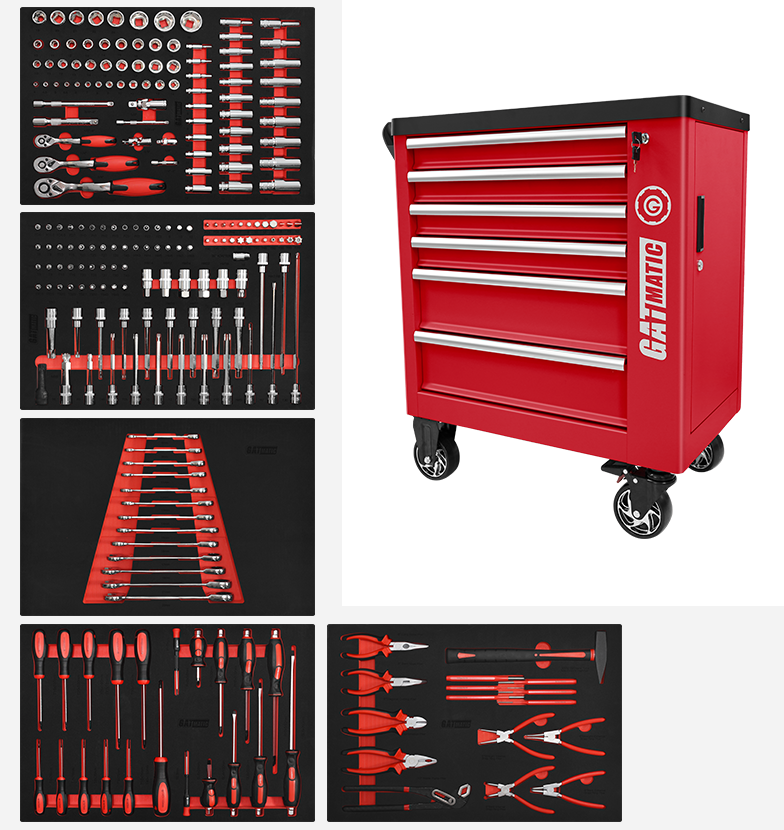 Conclusion
Purchasing a tool trolley can be a wise investment for any professional or DIY enthusiast. However, with so many different types of tool trolleys available on the market, it's essential to consider your specific needs before making a purchase. Factors such as size, weight capacity, mobility, and storage options should all be taken into account to ensure that you choose a tool trolley that can meet your unique requirements. By doing so, you can improve the efficiency of your work and keep your tools organized and easily accessible. With the information presented in this tool trolleys buyer's guide, you should be able to make an informed decision on which tool trolley is right for you.
Please feel free to WhatsApp us (click the WhatsApp button on the right) if there are other questions. GATmatic will help you in the best way it can, giving you advice on your situation.
Describe Your Needs In Detail!
We will carefully evaluate your needs and give professional solutions.
Free Inquiry